We would be very pleased if our homepage is of interest for you. For further information please contact us: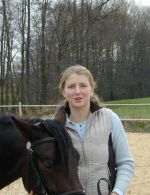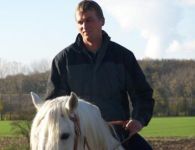 Address:
Peter und Alexandra Krämer
Hauptstraße 14
97529 Sulzheim-Vögnitz
Germany
Phone:
++ 49 93 82 / 90 35 74.
If we are not at home please leave your name and phone number at the voice box. We'll call back soon.
++ 49-1 70 / 169 52 59 Mobile Alexandra
per Email:
This email address is being protected from spambots. You need JavaScript enabled to view it.
Location and how to get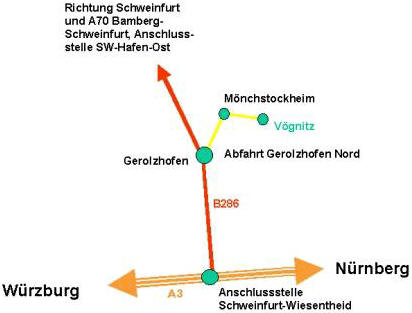 Leave highway A3 at exit Schweinfurt/Wiesentheid in the direction of Gerolzhofen. Go on B286 until exit Gerolzhofen Nord and turn right to Mönchstockheim. In Mönchstockheim move right in the direction of Vögnitz. In Vögnitz turn left at the church. Number 14 on the right street side is stud Sternberg/Peter Krämer.

We are looking forward to your visit and wish you a save trip!